The Garrity Group Public Relations is the firm that leading organizations turn to for critical opportunities and issues that impact their operations in New Mexico. The Garrity Group helps the small business be heard and the large organization be understood.

The Garrity Group practices a four-step public relations process: Research, Planning, Execution and Evaluation, positioning their clients' success by ensuring each step of their approach aligns with the organizational goals of the client.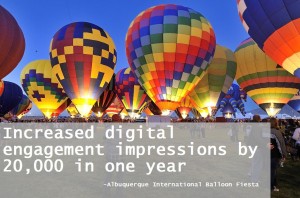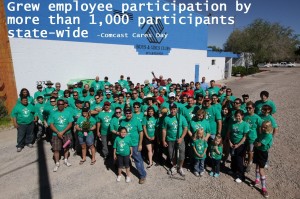 The Garrity Group has a long track record of success in New Mexico, celebrating more than 16 years in the market. Founder, president and CEO, Tom Garrity, has an extensive background of 23 years in television, public relations, crisis communications expertise and marketing communications. The Garrity Group operates in a team environment, partnering with clients to develop strategic and innovative communication approaches aligned with their organizational goals. The firm's team members advocate communication strategies that are clear, consistent and transparent as they work with clients to shape perceptions and generate measurable results. The firm is focused on client mission and vision; on substance versus form; on quality versus quantity.
Services
Media Relations
Issues Management and Crisis Communication
Government Relations and Publics Affairs
Digital Media Strategies
The Garrity Group believes that strategic research is imperative to achieving successful results for clients. TGG invests in annual surveys to gauge how New Mexico residents perceive industries, who they trust and how residents access news and information. The Garrity Perception Survey, their scientific study, is conducted by Albuquerque-based Research and Polling and provides clients a competitive advantage.
Read more:
Case Studies
See some of Garrity Group's client case studies here.
The Garrity Group is a member of Worldcom Public Relations Group, PRConsultantGroup, and Public Relations Society of America.
Contact
4110 Wolcott Ave NE Suite B, Albuquerque, NM 87109
www.garritypr.com or 505-898-8689