New Mexico Is Taking Care of Business
Finance New Mexico is a public service project to connect you to resources and knowledge that can help your business grow.
Sponsored by public and private entities – all of which share the goal of increasing economic activity and development – Finance New Mexico provides you with business-building tools and connections.

Business Assistance. Find free and low-cost consultants, mentors and information that can help you grow your business or idea. Resources are appropriate for established and startup businesses.
Funding and Capital. From special grants to government-backed loans, tax incentives and venture capital, find the funding source that's right for your business.
Workshops, Networking Events, Knowledge and Examples. Connect with the people and training that can help you develop your markets and customer base. Read the articles to see how others have benefited from New Mexico's business resources.

Find resources
in and around your city,
town or village, HERE.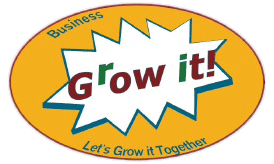 Grow It!
Grow It! is an economic development initiative created by Finance New Mexico in partnership with the New Mexico Municipal League.
Find out how the Grow It! initiative is helping municipalities put business-building tools in the hands of New Mexico business owners and entrepreneurs across the state.
Finance New Mexico
featured sponsors: