The NM Economic Development Department helps businesses and communities thrive through numerous tax and hiring incentives and support programs such as JTIP, ISO 9000, Office of Business Advocacy, Office of International Trade, Community and Rural Development Team, tax incentives and much more.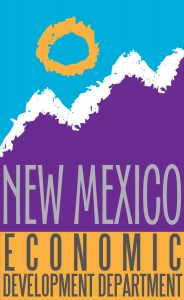 Type of Businesses Served: All Businesses
Stage of Businesses Served: All Stages
Programs and Resources:
JTIP is the state's Job Training Incentive Program, which funds classroom and on-the-job training for newly-created jobs in expanding or relocating businesses for up to six months. The program reimburses 40 – 75 percent of employee wages. Read more about JTIP and its affiliated program, STEP-UP, which helps companies adopt new technologies:
Office of Business Advocacy helps businesses navigate the state's bureaucracies to remove roadblocks and create an efficient route to resolving regulatory and public policy issues that challenge business growth. Read more:
International Trade office helps businesses expand their market outside US borders by providing one-on-one consultation, workshops and trade missions. They also operate a network of foreign trade offices to generate qualified trade leads, locate buyers and distribution partners for companies, and support the recruitment of foreign direct investment to New Mexico. Reverse trade missions bring visiting foreign trade and investment delegations to the state.
ISO 9000 is the state's training program to help businesses procure the ISO 9001:2008 certification that is critical to winning big contracts and doing business with privately held national and international companies. Offered in partnership with the New Mexico Manufacturing Extension Partnership, ISO 9000 workshops can make the certification process easier and cheaper than if a company were to pursue certification on their own.
Tax incentives are also provided to encourage development of specific industries and/or business activities, such as manufacturing, angel investment, research and development, agriculture, advanced or renewable energy, border locations, high-wage jobs, rural jobs and more.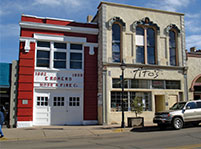 Community Development benefits businesses by providing municipalities with programs to build community infrastructure that supports business growth. Programs include the Local Economic Development Act (LEDA), which assists communities with developing a strategic economic development plan; Certified Communities Initiative (CCI), which provides up to $5000 of contractual funding for three years for eligible projects; Arts Cultural District designations, which support New Mexico's unique art and cultural heritage through promotional resources; and New Mexico MainStreet, which provides resources, education, training and services that preserve and enhance local Main Street and downtown revitalization.
Contact: