A non-profit organization that helps businesses increase profitability and competitiveness through lean concepts. Bringing together experts in government, industry and non-profits, MEP offers workshops, on-site training and systems analyses.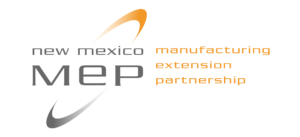 MEP uses multiple techniques to help businesses increase profits by standardizing production and administration to provide continuous improvement that eliminates waste and strives for perfection.
Many businesses qualify for financial assistance to attend MEP's training sessions or to receive on-site help applying lean practices from the office to the manufacturing floor.
New Mexico MEP has offices in Albuquerque, Farmington and Roswell.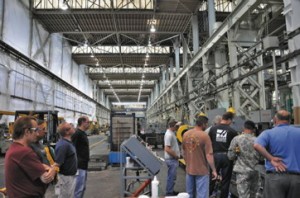 Type of Businesses Served: All types
Stage of Businesses Served: All stages
Programs and Resources
Click on the article title located below each program heading to see how companies have utilized New Mexico MEP services.
Lean Manufacturing workshops educate staff and management about lean principles designed to streamline the processes of your facilities and supply chain and help you lower your expenses and downtime while increasing productivity
ISO 9000 training is offered in collaboration with the NM Economic Development Department to prepare businesses for ISO 9001 Certification.
On-site consultations provide businesses with feedback designed to increase efficiency and profits.
ExporTech training delivers expert advice to prepare businesses to export their products or services – or expand their export capacity. ExporTech uses a facilitated small-group process to help companies develop a simple global growth plan based on a series of carefully designed tools and templates. It provides experts to vet participants' plans and connect the companies with organizations that help them move quickly beyond planning to actual export sales.
New Mexico Made is an MEP initiative that aims to promote companies that create and fabricate goods in New Mexico. Qualifying businesses are certified on the New Mexico Made website directory, raising the profile of the state's manufacturers and giving participating businesses access to promotions and networking opportunities.
Other MEP resources & services:
Stay tuned for Manufacturing Day 2018 tours!

Read about past Manufacturing Day events:
Contact
http://newmexicomep.org/ or 505-262-0921