Los Alamos National Bank was established in June 1963 by a group of local investors who saw the need for a convenient, full-service community bank.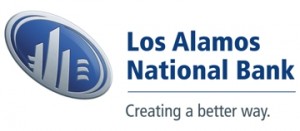 LANB continues to be locally owned and operated by Trinity Capital Corporation, a one-bank holding company. LANB's goal is to provide individuals with the best financial products available, combined with excellent customer service.
Visit Los Alamos National Bank online for more information.